Seattle Symphony's "The Best of Quincy Jones" offered hits and memories
February 17, 2020 | MK Scott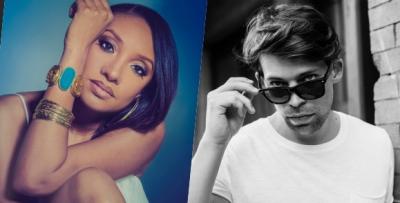 With over 60 years in the business, composer and producer Quincy Jones has done it all. So it was poignant that this past weekend's performance, "The Best of Quincy Jones," part of the Seattle Symphony's "Pops Series," offered a tribute to a man that has created memorable music for television, film, and radio for generations.

Jones, now 86, grew up in the Puget Sound region and attended and played the trumpet at Garfield High School, so this new show — appearing in Seattle first, and arranged and conducted by English conductor Jules Buckley, 40, who worked closely with Jones — was like Seattle paying tribute to our very own musical genius.

The show was broken down into three parts: soundtracks and breaking barriers; jazz and early pop collaborations; and later pop collaborations and hits.

Buckley opened the concert with a TV theme medley, starting with Jones' compositions for the epic miniseries "Roots", followed by "Sanford and Son" and "Ironside", and then moved on to Jones' soundtracks to films, including They Call Me Mr. Tibbs, Mirage, The Color Purple, and The Pawnbroker (sung by Jones' protégé, Sheléa).

Part 2's poppin' jazzy melodies from the 1960s, which featured an organ on most songs, included "Misty," "Love Me," "Never Let Me Go," and "Somewhere" (from West Side Story, as arranged for Aretha Franklin) and concluded with "You Don't Own Me", and brought Sheléa her first of many standing ovations.

Part 3's collaborations and hits featured George Benson's "Give Me the Night" and Patti Austin's "Betcha' Wouldn't Hurt Me."

Jones also launched Michael Jackson's solo career, including his first three and most successful albums (Off the Wall, the iconic Thriller, and Bad), so the next six songs included "Human Nature" and "Thriller" with Swedish singer Jonah Nilsson, and even featured moon-walking with "Billie Jean." Sheléa returned with "The Lady in the Life" and she certainly had the singing chops to pull it off. Jonah then returned to perform "I Just Can't Stop Loving You" with Sheléa.

The concert was groovy, rad, and romantic — the perfect Valentine's evening!