Mayor Harrell proposes legislation to support swift affordable housing production; exempt affordable rental housing projects from design review
November 15, 2022 | Publisher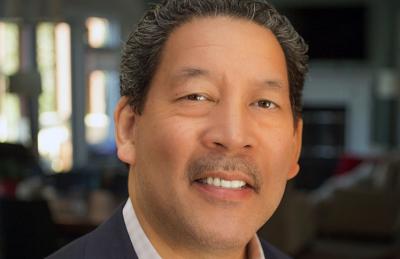 Seattle — Seattle Mayor Bruce Harrell has put forward legislation to support faster development of needed affordable housing by exempting affordable rental housing projects from design review. Developed in partnership with Councilmembers Dan Strauss and Teresa Mosqueda, the bill would continue a process change first developed under the COVID-19 State of Emergency on a one-year interim basis.

"Seattle's housing affordability and homelessness crisis demands bold action and creative solutions to more urgently create affordable housing. This legislation will reduce permitting bottlenecks so that the process is more swift, efficient, and consistent," said Seattle Mayor Bruce Harrell. "Lack of access to affordable housing drives homelessness, and new housing is needed for sustainable progress. This effort responds to that urgent need, as we also work to prevent displacement and stand up new housing units. This legislation will extend policies enacted during the COVID-19 Emergency Proclamation to expedite the review process while more permanent, long-standing policies can be proposed and evaluated."

During the one-year interim period that the temporary measures are in place, Mayor Harrell will work with Council to develop the legislation described below. The one-year interim period will be used to conduct a full SEPA review of those bills. If passed, the future bills would:

Permanently exempt affordable housing projects from design review.

Exempt housing projects that use the Mandatory Housing Affordability (MHA) program to produce their units on site for a 2-year pilot.
Allow all other housing projects to choose whether to participate in full design review or administrative design review as a 2-year pilot.

In April 2020, the City Council passed legislation under the COVID-19 Civil Emergency that temporarily modified the land use permitting process. This legislation exempted affordable rental housing from design review, authorized Seattle Department of Construction and Inspections (SDCI) staff to complete review processes for other projects through administrative design review, and allowed virtual Design Review Board meetings.

Those emergency regulations will expire on December 30, 2022, 60 days after the COVID-19 Emergency Proclamation ended. This new legislation ensures affordable housing projects continue to be exempted from design review in this manner.

Mayor Harrell has set a goal that all affordable housing project permits will be approved within 12 months of submission. Since taking office in January, the Mayor has made affordable housing a priority — forming a Housing Subcabinet to bring together all departments that work on housing and evaluate the practical challenges that prevent housing from being built. Mayor Harrell hired the City's first Deputy Mayor of Housing and Homelessness Tiffany Washington, housing leader and Chief Operating Officer Marco Lowe, and Office of Housing Director Maiko Winkler-Chin.

Under Mayor Harrell, the Office of Planning and Community Development is leading development of the One Seattle Comprehensive Plan Update, looking at expanding housing options across the city through dialogue and partnership with communities. The Mayor's Office continues to explore other practical and innovative approaches to create housing solutions and swiftly build more affordable housing.

The City of Seattle's neighborhood-based Design Review Boards are currently seeking candidates to fill 21 upcoming openings. The boards review large mixed-use developments, multifamily housing, and commercial projects. Applications are due by December 31, 2022. More information on the application is available here.

The Council's Land Use Committee will discuss this legislation on November 30 and hold a public hearing on December 8. Council could vote on the legislation on December 13.



WHAT PEOPLE ARE SAYING

Councilmember Dan Strauss

"Seattle's housing affordability and homelessness crises are interlinked. This recent UW study demonstrates important findings: Does housing affordability eliminate homelessness? No. Does it reduce homelessness five-fold? Yes. When we address housing affordability we are making our homelessness crisis more manageable. The COVID-19 emergency legislation reduced costs and sped affordable housing production and this bill keeps these commonsense practices in place. We will continue reforming Design Review to improve the program and we must streamline bureaucratic functions that slow our ability to bring affordable housing online quickly. I am proud to work with Mayor Harrell and Councilmember Mosqueda on this legislation."

Councilmember Teresa Mosqueda

"Now more than ever, we need to be removing every barrier we can to bring affordable housing online as quickly as possible, especially when those barriers exist within our own city code. As has been proven during the course of the pandemic, we can unburden projects that create more homes from lengthy and expensive design review processes and produce high-quality housing that compliments and serves the community. This legislation will allow us to build on the success of the COVID-19 design review exemption for affordable housing—and continue working to put permanent policies in place that support creating the diverse housing we need across the city."

Jovan Ludovice, Director of Real Estate Development, Bellwether Housing

"The design review exemption has been extremely valuable for the development of affordable housing. It has sped up production by up to 12 months, allowing us to bring new homes on-line much faster. And it has saved projects hundreds of thousands of dollars in design costs and permitting fees, which can be used to house more families."

Andrew Jacobson, VP US Development, Westbank

"Westbank is committed to supporting the creation of housing across the continuum in our cities of focus, including Seattle. We have had the pleasure of working to integrate housing under the Mandatory Housing Affordability (MHA) program within our projects, which was made possible through the City's pilot exemption to design review. The pilot exemption is an important part of ensuring housing affordability in Seattle. It will help expedite the creation of housing the city urgently needs and encourage the development of more affordable homes. We applaud the Mayor and Council for their initiative and welcome this step forward in making these programs permanent, as we continue our work to contribute to the housing supply of Seattle for the long term."

Patience Malaba, Executive Director, Housing Development Consortium

"HDC is thrilled to work with the Mayor and City Council to support permanently exempting affordable housing projects from design review so we can bring much-needed new homes online faster. In a city, with an extreme lack of affordable housing, our process for design review should not be the one to delay housing that our community needs. It is deeply flawed, contributes to excessive delays, and adds significant costs to new affordable housing projects but it can be fixed. We are grateful for Mayor Harrell, Councilmember Mosqueda and Strauss for their leadership on this critically important step in the right direction."

Melissa K. Neher, Executive Director, AIA Seattle

"AIA Seattle believes that housing is a human right, and no one should have to live unsheltered. We must use our housing policies to create opportunity and access for all existing and future residents—reducing racial disparities and depressurizing demand in the neighborhoods that are most vulnerable to displacement and gentrification. AIA Seattle welcomes solutions which reduce the significant delays in developing affordable housing, including eliminating design review for affordable housing. There is no one solution to our housing needs but, instead, many strategies that must work together."

Douglas Ito, President, AIA Washington Council; Managing Principal, SMR Architects

"The emergency legislation has been instrumental in getting projects built quickly which equates to savings and the ability to house more people in this affordable housing and homelessness crisis."

Holly Golden, Real Estate and Land Use Attorney, Hillis Clark Martin & Peterson

"The City desperately needs more housing at all levels. Expediting the permitting process and increasing predictability will produce more housing at more affordable levels. Permitting reform is wonky, but these changes to design review will make a meaningful difference."