[ICYMI] How the Arts Can Heal After the Pandemic
September 12, 2021 | Aaron Shanks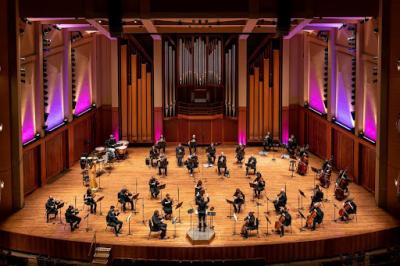 How can arts heal after the pandemic?

First, we must acknowledge that, while there are vaccines and we are in various stages of reopening, the virus is not yet defeated. There might not be a post-COVID era for many years—or ever.

But after a year of closures, while local arts organizations and individual artists are wounded by a substantial decline in revenue, they are not broken. They are ready for us now.

While the future is still uncertain, arts organizations have adapted. Seasons and exhibitions have been planned, whittled down, put on hold, and reimagined—sometimes several times over. They have learned to make a plan, but are also willing to change it. While the future is uncertain, arts organizations are adapting. They are not just ready for our return, they are ready for us now.

The pandemic has required a crash-course in creating live online performances, experiences, and tours. Some organizations are holding digital and live hybrid events. For example:

The 2021 Seattle International Dance Festival Winter Mini Fest is presenting a series of dance films paired with audience-interactive livestream events, which will allow viewers to experience an intimate showcase of dance, bringing the performers and their movement up close and personal—more than ever was possible in the regular theater performance setting—while opening the doors to real-time interactions with local and international artists.
The National Nordic Museum has partially reopened, but their its virtual events have proved to be a hit both nationally and internationally.
The Seattle Youth Symphony Orchestra experienced the power of presenting concert videos as a way to expand outreach, as friends and family across the world have registered to view their concert video livestreams.
Showtunes Theatre Company has streamed live concerts of favorite local stage singers.


In the process of reinventing themselves, some organizations are using to it fall forward. Going back to normal is not the goal. For example, Pacific Northwest Ballet needed new works for its entirely digital season and used the opportunity to hire more women and people of color choreographers.

There have been other silver linings in the dark clouds. Arts organizations large and small have found that virtual programs give access to global audiences beyond their usual reach and the ability to connect to international partners. Many arts organizations are trading notes and sharing best practices with each other both about how to produce virtually and how to have uniform safely practices so that in-person patrons know what to expect and how to behave.

We can help these organizations even now as we start to vaccinate, continue to mask up, and reach out to each other in safe ways to create connection. They need feedback and input on their new ventures. Of course, they also welcome donations and in a time when many white-collar workers are safely hunkered down, the funds are there.

And we can all help bring friends and family back to our favorite organizations and rediscover them, renewed and waiting for us. Because, in their absence, we've come to learn that the arts and live events are more precious now than ever before.