On a night when many of Seattle's LGBTQ+ community gathered to cultivate our next generation of scholars at GSBA's Equalux event, a gunman in Colorado Springs entered Club Q, an LGBTQ+ nightclub, taking the lives of five people and injuring 25 more. Our h
King County and the City of Seattle have transmitted legislation to complete a land swap transaction that will transfer ownership of City Hall Park to King County in exchange for 13 county-owned properties. The swaps will allow the County to complete its
A candlelight vigil was held in Seattle's Central District on Tuesday for a 23-year-old Federal Way woman, Anais Valencia, who died as a result of a catastrophic convergence of events that cost her her life.
For small businesses on Capitol Hill and across Seattle, two dates in 2020 symbolize the story of this oh-so-bad year: Monday, March 23, when Gov. Inslee announced a two-week shutdown of all nonessential businesses to curtail the spread of the coronavirus
[EDITOR'S NOTE: The following article was first published on the South Seattle Emerald website on 9/16/20 and is reprinted here with permission.]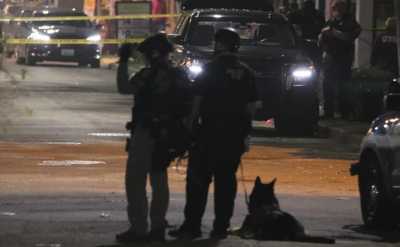 Cal Anderson Park was the site of a tragic domestic violence homicide on Wednesday that cost both adult individuals their lives.
After 24 days of occupation by Black Lives Matter protesters, the Capitol Hill Organized Protest (CHOP) on Seattle's Capitol Hill is no more.