In 2020, 350 Transgender people were killed worldwide. A fifth of them were in their own homes, and 44 of these killings happened here in the United States. This year has already produced a more than 100% increase in these murders in this country, and we
On January 25, the King County Sheriff's Major Crimes Unit and DNA Doe Project (DDP) identified one of the Green River Killer's victims, Wendy Stephens, through the use of genetic genealogy.
Although I grew up around homophobia, I never quite understood the damage it could do. Like in Friday Night Lights, queer stories remained on the periphery in small towns like the one I grew up in - they were taboo, and best to be avoided entirely.
For small businesses on Capitol Hill and across Seattle, two dates in 2020 symbolize the story of this oh-so-bad year: Monday, March 23, when Gov. Inslee announced a two-week shutdown of all nonessential businesses to curtail the spread of the coronavirus
[EDITOR'S NOTE: The following article was first published on the South Seattle Emerald website on 9/16/20 and is reprinted here with permission.]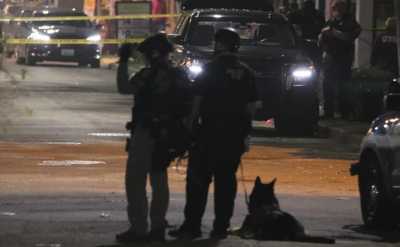 Cal Anderson Park was the site of a tragic domestic violence homicide on Wednesday that cost both adult individuals their lives.
After 24 days of occupation by Black Lives Matter protesters, the Capitol Hill Organized Protest (CHOP) on Seattle's Capitol Hill is no more.