Opinion: Are Seattle tattoo shops avoiding Black clients?
May 31, 2021 | Janice Athill - SGN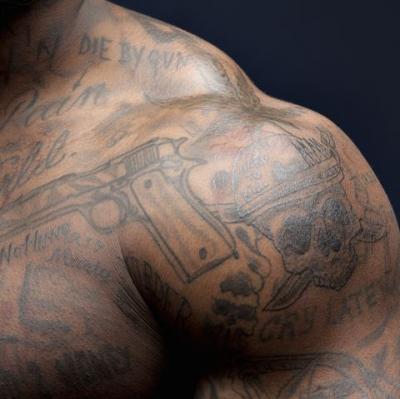 Tattoos have developed over thousands of years, at times culturally significant and at others a social taboo. While today they are socially accepted, something else has arisen: racism, colorism, and discrimination.

This practice, which can be traced as far back as 4000-3500 BCE in ancient Egypt, has become dominated by white supremacy and privilege. The forms of racism in tattooing range from a lack of Black representation in tattoo artists to the images shown in shop portfolios.

As a tattooed Black woman with a love for color ink, I have experienced my fair share of racism and discrimination. Along my journey I have had artists tell me "your skin tone is a problem if you want those colors."

In the past I have taken these experiences on the chin, dismissed those artists, and found someone else who not only believed the colors I chose would show beautifully but also recommended more suitable colors for my skin shade. This artist was accommodating and skilled enough to provide me with an amazing work of art on my skin. However, they did not include this work in their portfolio afterward. (I searched through three other shops' portfolios and their artists' Instagrams, and in over 500 pics, I only saw three with obviously darker skin.)

More recently, on Sunday May 16, 2021, to be exact, I accompanied Jeza (a white woman, friend, and ally) to her tattoo consultation at Two Birds Tattoo. I intend to complete a watercolor sleeve on my left arm that I started in Miami, so I was excited to browse artist portfolios in my new city.

I entered the shop after my friend had already taken a seat with her desired artist. The man at the front desk regarded me cautiously, a reaction I am used to, unfortunately. I expressed my desire to look through the shop books; he pointed me in the direction and stood guard as I browsed the covers, unsure where to start.

"Who would you say is the best with color?" I asked.

"Well, that depends on what type of color you want," he responded, and I stated I would like watercolor.

"Well, none of our artists really do watercolor, and the thing is with your skin tone, without the dark outlines, the colors would just turn into a blob."

I was appalled at this response. I immediately removed my jacket and showed my current watercolor piece.

"Do you mean like this? Because it looks exactly the way I want it to," I replied.

"Oh. Well, OK, if that's what you want, but no one here really does that kind of work," he said me and proceeded to give me the number of another artist.

I left the shop and took a seat on the bench directly in front of their window. I looked at their Black Lives Matter sign and laughed at how my life matters to them but not my business.

On the car ride home, I explained my experience to Jeza, who was just as appalled as I had been. She immediately messaged the artist she consulted with to cancel her appointment and inform her of why she would not be supporting their business.

The artist apologized profusely, explaining that the man at the front desk is the owner's husband and temporarily filling that position while they interview candidates. She even offered to do the tattoo I would like for free.

Although this was a nice gesture, further investigation into the matter revealed not only an enormous lack of POC clients for this artist but for the shop in general.

I refused the offer, convinced of two possible outcomes. While it is likely my tattoo could have come out perfectly, it is also highly probable that the artist's lack of experience on deeper skin tones would result in a subpar job that would then be blamed on my skin instead of the artist's ability.

The discrimination I experienced is more common than not and has even been expressed openly on television. In 2015 the news site Splinter covered a 2012 episode of a tattoo competition called Ink Masters. Artists on this show avoided tattooing darker skin, considering it to be a "difficult" canvas. One contestant on the second season even said, "I don't want the dark canvases. They take away half your skill set. My stuff is dark and creepy, and I do not want to go that dark on dark skin. This is not the canvas for me."

I find it mind-boggling that an artist can complete their apprenticeship without having worked on darker skin tones. Artists who do their apprenticeship in a primarily white studio that does not tattoo darker skin-toned clients will simply never gain that experience.

But how can someone call themselves a "master tattoo artist" if there are canvases outside of their skill set and ability? Being able to tattoo Black skin needs to be something that every tattoo artist is required to learn, because it is possible.

If a canvas can take away half of your skill set, then chances are you are only half as skilled as you think.