Disco Vinnie's Xanadu 40 tribute raises $1,200 for ONJ's Cancer Research Centre
August 26, 2020 | MK Scott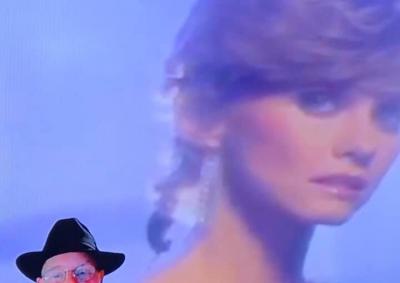 With the dance clubs closed, the only way to enjoy a Sunday Tea Dance is virtually. That is what DJ Disco Vinnie did last Sunday (August 23rd) on Twitch TV. The nearly 5-hour podcast raised over $1,200 for Olivia Newton-John's Cancer Research Centre.

The show was all about Olivia and ELO (Electric Light Orchestra) and the 40th anniversary of the movie and soundtrack of 'Xanadu'. The biggest treat of them all was that ONJ was watching and even sent a short video of thanks for the support.

Other affiliated artists from The Tubes (She's a Beauty) and Andy Gibb (Shadow Dancing) were also part of the set.

Another bonus was Vinnie's video chat with NW native, Matt Lattanzi, who made his film debut as a dancer in the film and captured the heart of Olivia and married her; their 11-year union produced a daughter, Chloe.

During the interview it was nice to hear Matt tell stories of being on the set with Olivia and Gene Kelly (Sunday would have been Kelly's 108th Birthday.) Next to Matt was a cut out figure of his younger self, from the Xanadu "All Over the World" dance number. Lattanzi also spoke about appearing in some of Olivia's racier music videos from the mid-80s, including, 1985's 'Soul Kiss' that was shown soon after.

Now Lattanzi lives in Portland with his current wife, Michelle (a fellow high school alum) and wouldn't mind collaborating again in the future, as he mentioned in the chat room during the podcast.

Special thanks to Disco Vinnie for the SGN shout out and congratulations for a super fun night.



You can catch Disco Vinnie's regular show three times a week at twitch.tv/Discovinnie.