IN MEMORIAM: Nora Ann Hempseed Michaels
January 14, 2021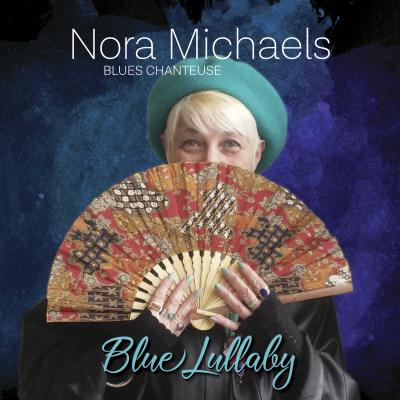 December 29, 1947 - December 23, 2020

Nora Michaels was a highly respected performer on the Seattle music scene. She is best known for her masterful renditions of Edith Piaf's oeuvre, in particular her one-woman, self-penned tribute, "La Môme Piaf," for which she became known as Seattle's Blues Chanteuse. Nora also performed with Seattle Women in Rhythm and Blues, and appeared at blues festivals and venues around the world.

Her wit was expressed on stage and in writing, and her idealism was expressed in her politics as she used her talents for causes she believed in. Many local fans first met Nora when she worked on Give Peace a Dance, a 24-hour live dance marathon held at Seattle Center during the 1980s. As program manager, she recruited bands in every genre to participate in this event, and organized all their techno-needs as the stage turned over every hour, before performing herself to the crowd's delight.

Nora grew up in Oil City, Pennsylvania, "where French is not the mother tongue," she used to say, as she introduced herself at the Edith Piaf show. She publicly gave thanks to her parents, Grace and Hym, who raised her and her sister, Marion, with love and support as they grew up around musicians and performers. Grace was often in the front row at Nora's shows and got to know many of Nora's friends and fans.

Her Oil City High School friends remember Nora as "always a bundle of energy and laughs," "always friendly and outgoing." Nora was "most talented" in our senior class! She was in Girls Chorus, A Capella, and Girls Ensemble, and was selected for District Chorus and took First Place. One friend wrote, "She reminded me of Barbra Streisand and I knew she would "make it" one day. We were looking forward to her coming to our 55-year class reunion and hoped that she would share her music with us. I'm sure she is now singing in the Angel Choir."

In her youth, Nora stole away to Woodstock for the big event in 1969, which inspired her. She played in an Off-Broadway performance of Hair. She was an early proponent and continued advocate of the healing properties of marijuana and CBD. She discovered in her ancestry the surname Hempseed, which she adopted. She came out as Nora Hempseed Michaels at Hempfest in 2014 at 4:20 pm. She loved playing Hempfest with Neal Storme and The Band of Amazing Friends. Nora was also an accomplished Reiki practitioner.

In her early performing days, she played Elks clubs and bowling alley and restaurant lounges, and went on to play Bumbershoot, Northwest Folklife, Hempfest, Jazz Alley, The Paragon, The New Orleans, The Wildrose, The Pink Door, Spags, Highway 99 Blues Club, ReBar, and The Moore Theatre in Seattle. In Portland, she played the Portland Rose Festival, Waterfront Blues Festival, Key Largo, Roseland, Parchman Farm and The Candlelight. She performed her Edith Piaf show at The Old Church in Portland and Oregon Cabaret Theatre in Ashland. In the Big Apple, she played Chicago Blues, Manny's Car Wash, The Versailles, La Bar Batt, Windows on the World, Judy's Cabaret, and The Rainbow Room, plus The Knitting Factory in Brooklyn. And she played The Fairmont Hotel, The Albion and I Beam in San Francisco. Nora shared the stage with Screamin' Jay Hawkins, Bonnie Raitt, Marianne Faithful and Sam the Sham just to name a few.

Nora's television series, "On the Beat" was awarded Best Variety Cable Television show. Her life story is chronicled in Jennifer Jason Leigh's film "Georgia." Nora was a featured performer in the PBS American Masters series "Yours for a Song" based on her tribute to forgotten women songwriters.

In 2018, Nora produced her CD "Blue Lullaby" featuring seven new tracks of originals and collaborations with Blues Chanteuse Band. "Blue Lullaby" is available at Amazon.com, YouTube Music, Apple Music, Spotify, Deezer, and I Heart Radio. Her 2017 recording, "Portrait of Piaf," has not yet been released publicly. Some of Nora's favorite tracks are available on SoundCloud and ReverbNation.

Few people other than her close friends knew that Nora was a prolific writer. She gathered stories from real life - her exciting, often X-rated, stories are adventures in the life of a musician - and wrote almost every day. She also captured dramas going on in the apartment buildings she managed. These stories may someday be published, protecting the names of the innocent if there are innocents.

She would say "Life is just one lesson after another...I hate that!" Still, she remained optimistic through hard times and kept singing. She rejoiced in the recent election outcome.

As she performed over the years, Nora would quip from the stage "old chicks still rock" and, after an anticipatory pause, added "...and roll...and recline!"

She performed an electrifying blues show at Highway 99 on her 70th birthday three years ago.

Nora died in Seattle just before her 73rd birthday, still singing every morning and making plans for the new year.