In 2020, 350 Transgender people were killed worldwide. A fifth of them were in their own homes, and 44 of these killings happened here in the United States. This year has already produced a more than 100% increase in these murders in this country, and we
Transgender US Navy Corpsman Akira Wyatt rises at 6 a.m. at Camp Pendleton each day to see sailors and marines for sick calls, and today she does so a little easier.
I, like many Americans, unexpectedly found myself with a lot of extra time on my hands last year. Between the sweet summer paranoia of whether or not I'd be snatched up again by the SPD for political dissidence; the constant, creeping anxiety of finding w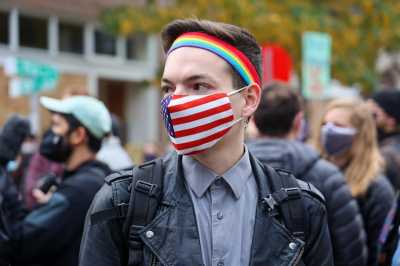 2020. I'm eager to turn the page not because I believe all the hype that 2021 will make everything better for my community or myself, but because with the new year comes new hope.
My name is Astro, and I use they/them pronouns. I am a Queer man-of-color, a social worker, a community organizer, a journalist, a student, a sex-worker advocate and a trans rights activist.
Bobby Jones is like any other 13-year-old boy in his Kirkland, WA community. He enjoys hanging out with friends, making art - especially drawing - and gushes about animals. He is fascinated by all of earth's remarkable creature.
By Elliot WilliamsIn recent years, the number of people who identify as transgender and non-binary has grown significantly.