Transgender US Navy Corpsman Akira Wyatt rises at 6 a.m. at Camp Pendleton each day to see sailors and marines for sick calls, and today she does so a little easier.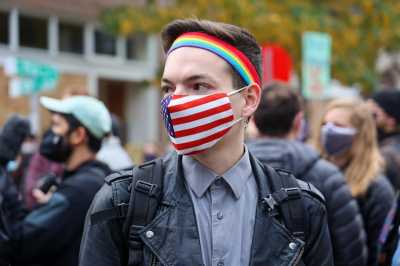 2020. I'm eager to turn the page not because I believe all the hype that 2021 will make everything better for my community or myself, but because with the new year comes new hope.
My name is Astro, and I use they/them pronouns. I am a Queer man-of-color, a social worker, a community organizer, a journalist, a student, a sex-worker advocate and a trans rights activist.
By Elliot WilliamsIn recent years, the number of people who identify as transgender and non-binary has grown significantly.