Durkan Digest: prioritizing equitable vaccine distribution
February 20, 2021 | Mayor Jenny Durkan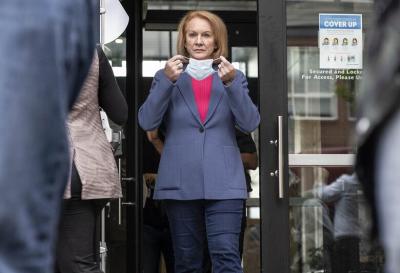 2020 has brought several unpredictable challenges to Seattle. The impacts of the COVID-19 pandemic are still being felt in our city, region, and country.

Seattle's road to recovery starts with vaccinations, and while we have hundreds of employees working our vaccination efforts, we still have to deal with an unstable and unpredictable vaccine chain. This week, the City of Seattle and 90% of providers across the state faced delays in shipments because of winter weather across the country.

Fortunately, the Seattle Fire Department and our health care providers worked to limit the impacts to already scheduled appointments.

We are deeply committed to ensuring our BIPOC communities and immigrant and refugee communities have equitable access to the vaccine. The COVID-19 pandemic has taken a disproportionate and devastating toll on BIPOC and immigrant and refugee communities - we have to remedy that in our vaccine efforts. We've worked with Public Health - Seattle/King County to create strong principles for equitable distribution, including focusing on the highest risk and most impacted, partnering with community-based leaders, making registration easy, addressing transportation and mobility, ensuring language access, and providing vaccinations regardless of immigration status.

As we focus on equitable distribution, our Seattle Fire mobile teams are addressing disparities that we are seeing. Every day, we are evaluating the data to see inequities in distribution. It is clear that there is a gap in vaccinating Black and Latinx communities and communities in South Seattle and West Seattle. You can find vaccination data at

https://kingcounty.gov/depts/health/covid-19/data/vaccination.aspx

In King County, Latinx residents make up 24% of confirmed COVID-19 cases and nearly 18% of hospitalizations, yet they represent 10% of King County's population. At 6.5% in King County, Latinx communities have a lower rate of vaccination than their share of the population.

Last week, West Seattle, South Seattle, Delridge, and Highline [had] the lowest vaccination rate of people 65 and older among all Seattle neighborhoods.

So this week, the City - with our limited doses - focused on vaccine efforts in South Seattle and West Seattle. We're proud that to date, approximately 70% of the 5,000 residents that we've vaccinated identify as BIPOC.

While we're prepared to scale our vaccine efforts to include mass sites and more community pop-ups, doses continue to be extremely limited. We'll continue our focus on serving eligible individuals in our most impacted areas and high-risk residents in adult family homes, senior affordable housing, and partnerships with strong community-based organizations such as El Comite, Villa Comunitaria, the Senior Center of West Seattle, the Eritrean Community in Seattle & Vicinity, the Filipino Community of Seattle, and the Central Area Senior Center (CASC).

The City's efforts show that we can take an equity-focused approach to vaccine distribution - it just requires deliberate attention and effort.

For now, we all still need to follow public health guidance. This means masking up, physical distancing, and caring for our neighbors.