Seattle-area venues aim for autumn opening
April 29, 2021 | Paige McGlauflin-SGN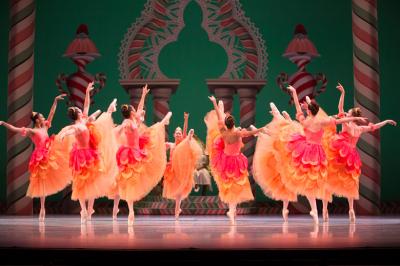 Some Seattle-area venues are planning to open their concert halls again in the fall, one and a half years since their doors were shuttered by the COVID-19 pandemic. With 27.5% of Washington's population now fully vaccinated, there is a glimpse of hope that people can see their favorite acts on stage again.

But a looming fourth surge in the state and various counties vacillating between Gov. Inslee's Phase 2 and 3 reopening guidelines also highlight the uncertainty of what autumn will look like for local venues.

"If someone is looking at buying a concert ticket, remember that the governor can change [phases] at his discretion," Dr. Paul Pottinger, professor of medicine and infectious diseases at UW Medicine, told the SGN. "Three counties were told to go back to Phase 2; this could happen in King County any minute. And we are really worried that we're getting close to that situation, because of increasing numbers of transmission in our county." Pottinger advises ticket buyers to purchase insurance, should events be canceled again.

Dire economic straits
The first to close and last to reopen, small venues across the country were hard hit by the economic crisis left in the pandemic's wake. The Shuttered Venues Operator Grant, passed in December, granted $15 billion to small venues across the nation, but frustration over a holdup in the emergency funding has made national news, as venue owners' desperation grows.

"We're in a really interesting spot right now with not knowing what to do. Most venues, promoters, and agents have been pretty focused on the SVOG, as we're focused on trying to save our businesses," Steven Severin, co-owner of Neumos and co-organizer of the Washington Nightlife & Music Association, told the SGN. "That [site] opened a week ago and immediately crashed and was taken down in a few hours, and we still have no idea when it'll open. Meanwhile we still have bills due."

Seattle is one of 11 cities participating in the Reopen Every Venue Safely initiative, a national campaign to develop plans for reopening, launched by Music Cities Together. Severin told the SGN that final touches are being made on the guidelines which will be pushed out to venue operators soon.

Next steps
For the Pacific Northwest Ballet, reopening in the fall will likely look like socially distanced attendance limited to its subscribers.

"We're currently taking a 'wait and see' approach to announcing anything regarding protocol guidelines for the Pacific Northwest Ballet audience, although we are hopeful that we will be able to welcome a limited number of attendees to our fall performances," Gary Tucker, the PNB's director of communications, told the SGN. These performances will likely only be available to subscribers, Tucker said. "We're hoping to have some sort of season subscription announcement in May - quite a bit later than usual, but better to err on the side of caution."

When it comes to assuring and maintaining safety at these live events, Dr. Pottinger believes that vaccination passports of some variety will be a crucial tool when vaccination rates grow and the tool can be rolled out equitably.

"I'm very much in support of some sort of passport," Pottinger said. "If you want to go to Latin America, Africa, (you) need to show that you're immunized against yellow fever, for example. It's a small price to pay." In order to get to that point, Pottinger emphasized how important it is for peers to encourage others to get the vaccine.

"My humble request is that people talk about this, and not just read about it, not just doom-scroll, but have a conversation," Pottinger said. "Talk to them and tell them about your experience and how you hope that they will do the same to take care of themselves."