On a night when many of Seattle's LGBTQ+ community gathered to cultivate our next generation of scholars at GSBA's Equalux event, a gunman in Colorado Springs entered Club Q, an LGBTQ+ nightclub, taking the lives of five people and injuring 25 more. Our h
BELLEVUE, Wash.--(BUSINESS WIRE)--Symetra SVP and Chief Marketing Officer Trinity Parker has been recognized as one of 12 "Outstanding Voices" for 2022 by the Puget Sound Business Journal. Honorees are selected based on their leadership roles within the P
SEATTLE--(BUSINESS WIRE)--Leafly (NASDAQ: LFLY), a leading cannabis discovery marketplace and resource, is celebrating 4/20 by highlighting how cannabis is a positive, uplifting force for good in local communities throughout the U.S. and Canada. The compa
SEATTLE - The GSBA announces the recipients of its annual business and humanitarian awards. Each year, the GSBA honors businesses, nonprofit organizations, and community leaders who demonstrate leadership and success in their business or profession,
For small businesses on Capitol Hill and across Seattle, two dates in 2020 symbolize the story of this oh-so-bad year: Monday, March 23, when Gov. Inslee announced a two-week shutdown of all nonessential businesses to curtail the spread of the coronavirus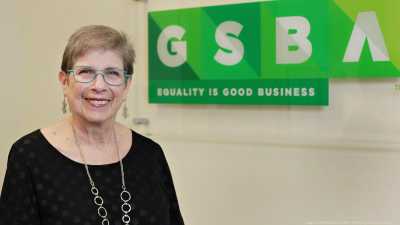 Words from 2020 I never want to hear again: pivot, pandemic, and social-distancing. But one word that never gets old is community. Forty years ago, it was the small LGBTQ business community that launched GSBA and today it is this same community that is bu
EQUALUX: A Virtual Concert for Our Scholars, successfully brought together our community across the country and as far away as Germany. I
SEATTLE--(BUSINESS WIRE)--nutpods, one of the fastest-growing natural food brands in the country, has a new strategic partner in its ongoing mission to convince consumers to rethink their coffee ritual.