What's Next for Nyhus?
September 22, 2022 | Publisher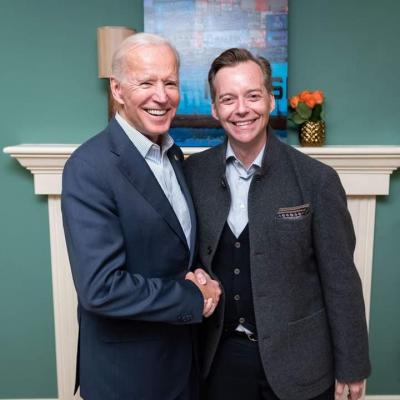 WASHINGTON — Yesterday, President Joe Biden announced his intent to nominate key leaders in his administration:

Roger F. Nyhus, Nominee for Ambassador Extraordinary and Plenipotentiary to Barbados, the Federation of Saint Kitts and Nevis, Saint Lucia, Antigua and Barbuda, the Commonwealth of Dominica, Grenada, and Saint Vincent and the Grenadines

Roger F. Nyhus is a Seattle business and civic leader. He is the founder and former CEO of Nyhus Communications, one of Seattle's leading communications and public affairs firms, and the eighth largest Native American-owned company in Washington state. Over three decades, he has represented numerous clients in advancing global commercial engagement and people-to-people exchange and has participated in international trade missions to China, Ireland, Cuba, and the United Arab Emirates. Nyhus has served as a trusted adviser to business, government, and nonprofit leaders around the world, including CEOs of Fortune 500 companies. During his career, he also was the longest-serving Communications Director for Washington Governor Gary Locke, a Senior Advocacy Officer for the Bill and Melinda Gates Foundation, and Communications Director for Seattle Mayor Paul Schell. Nyhus is an engaged community leader, LGBTQ+ and BIPOC civil rights advocate, and champion of wildlife conservation and the arts. Nyhus is an enrolled member of the Chinook Indian Nation. He has led Seattle's Community Development Roundtable and served on the boards of the Seattle Metropolitan Chamber of Commerce and Downtown Seattle Association. Nyhus earned his Bachelor's degree from the Edward R. Murrow College of Communication at Washington State University.

The nomination will have to be approved by the Senate. We will keep you informed of the progress.