[ICYMI] Four Simple Words
October 30, 2021 | Rob Shuter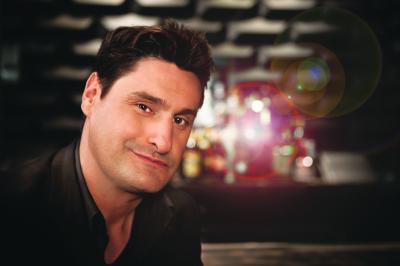 Change your life with just four simple words.

At best, that sounds silly. At worst, sounds like a scam or a trick. Maybe a stunt.

Yet that is exactly what my new book, The 4 Word Answer, will do.
The 4 Word Answer is no fairy tale. It is very real. The events and details in the book all happened.

But to say that I created The 4 Word Answer isn't exactly accurate. What is true is that it created me. It saved me from the lowest point of my life. In fact, I didn't believe anything could change my miserable life.
Ironically, to the outside world, things couldn't have looked better. I represented some of the biggest stars and brands in the world: Jennifer Lopez, Diddy, Bon Jovi, Alicia Keys, Jessica Simpson, Naomi Campbell, Kate Spade, Esquire Magazine, MAC Cosmetics, Estée Lauder brands, and even British royalty
But what no one could see was that behind the scenes, everything was falling apart. Everything about me and my life was a big fat lie. I was a phony, a fake, a fraud! Pretending to be someone else, while the real me died a little more each day.
Then, one random morning, after I crawled out of bed hung over, with my head pounding, having no idea how I got home the night before, the solution appeared.

If I could tell you exactly who each of my famous clients were in just four words, why couldn't I do the same thing for myself?

Once I did, I went from a place where I was constantly worrying about paying my bills on time to having a savings account with over two years' salary in it. I have transformed from being a person who had lost his voice to becoming the number one entertainment columnist in the world. From someone who couldn't get out of bed in the morning to being a guest on America's number one morning show.

I'm a regular spilling the tea with Wendy Williams, and I'm booked so often on CNN that hunky Chris Cuomo knows my name. When Good Day New York needs a fill-in host, they send a car and driver to take me to the studio on 67th Street. And when VH1 wanted to create its own daily live morning show, The Gossip Table, they called me.

My I Heart Radio podcast, "Naughty But Nice with Rob," breaks Apple's top-10 charts on a daily basis, with millions of listeners each year, And I got to play myself on Days of Our Lives, even with my English accent!

Every great story begins with just a few words or, to be more precise, the right four words! So, if you are not living the life you want to live, the answer is just four words away. Who are you in four words?

Check out Rob's book, 'The 4 word answer: Who are you in 4 words', available on Amazon.